Karen Lockert Fine Art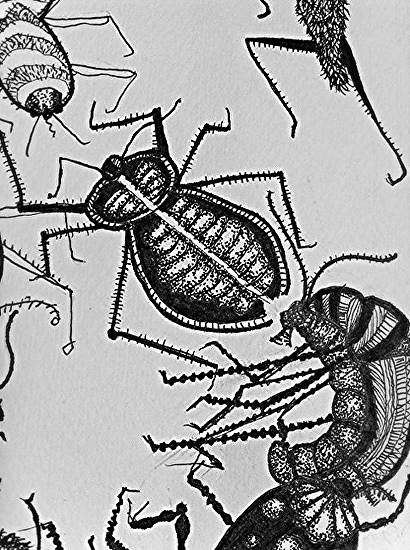 Work in Progress: This is just a detail of a (substandard) photograph of my newest piece in this series: "Battle of the Bugs" - for lack of a better title. This is my take on the "Mostly Black and White" theme for an upcoming show. I have at least two reasons for publishing this image here: #1: Just to show my progress on this new direction (though I feel like an octopus, with lots of new directions), and #2: To illustrate the continuing "bugginess" of this website. Nothing wrong with the site; I am working slowly and not-so-steadily to improve the look and feel, hoping for something that's a bit of a patchwork, but also cohesive. I have a ways to go, especially on the cohesive part.
This site may be a bit like a chameleon for awhile, but you won't be bored if you check it out every week or so....